We design and build our own products using the latest software development tools to help showcase what we can do for your business. Below are our key products that we have developed.
ProjectHub is a software platform web application, which has been specifically designed to provide your team with a productivity-optimized, virtual work environment that is based on coordination from the top and collaboration throughout. ProjectHub can provide you with a unique, fundamental, and massive advantage, because it was developed and designed by team leaders just like you… for team leaders just like you.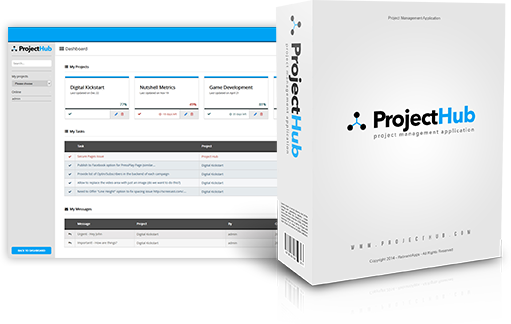 Big-picture coordination of tasking
A center for communication and messaging
The ability to track team projects from start to finish
A platform that's requires little-to-no technical knowledge
Notifications and syncing with globally-used services
Industry-standard security features & accessible worldwide
As with any project-based team, the problems, the mistakes, and the delays in completing tasks and meeting goals tend to stem from a single root problem: ineffective systems tasking management and coordination. It requires better, closer communication and collaboration to overcome those challenges -and only then, can a team take their productivity and achievements to the next level. ProjectHub was designed specifically for leaders like you, who are ready to leverage a small team of professionals …to achieve massive results.
See the ProjectHub website for more details.
Let's Make Awesome Things, Together.
Tell Us About Your Project.