Data Route is our budget vehicle fleet management system.
It consists of a small Data Logger Box installed in the vehicle that records journey information. As the vehicle is used in its daily routine, the Data Logger Box will collect information about each journey and store it. This data is then downloaded into Fleet Manager software where it can be analysed.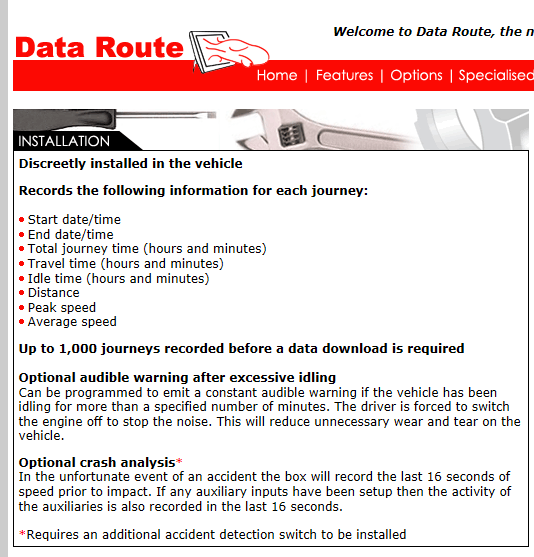 Records the following information for each journey:
Start date/time
End date/time
Total journey time (hours and minutes)
Travel time (hours and minutes)
Idle time (hours and minutes)
Distance
Peak speed
Average speed
In its simplest form you have the ability to monitor when and how your vehicles are used.
The software also allows you to enter a complete service history, a fuel history and can calculate how much your fleet is costing you. It will also tell you when services are due and will keep track of any MOT and road tax that is due for renewal.
See the Data Route website for more details.
Let's Make Awesome Things, Together.
Tell Us About Your Project.